COVID-19 Update: Please note that we are operating under staffing shortages and experiencing some delays due to COVID-19.
We organize freshly roasted coffee deliveries via our Fresh Coffee Network. Place your custom roasted coffee order using the order form (below) and we'll follow up with you via email to complete your order.
Our Roasted Coffee Menu: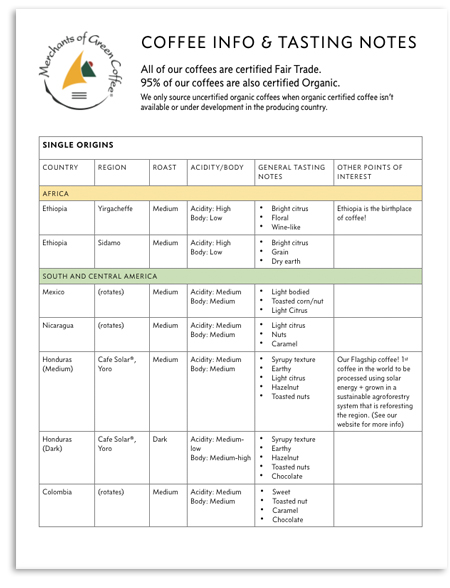 Place a Custom Roasted and/or Wholesale Coffee Order:
Once received, we will follow up with you via email to confirm and complete your order.