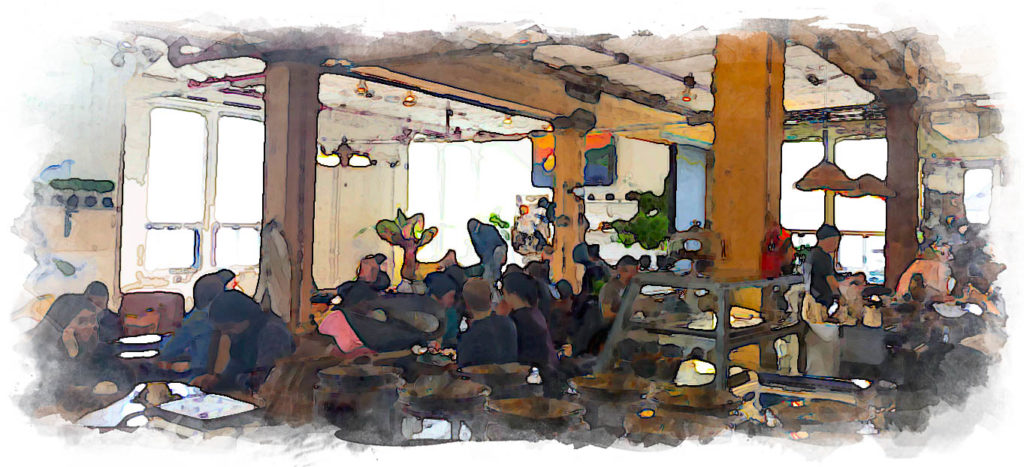 ---
At Merchants' Restoration Cafe we don't cut any corners.
From coffee origin, to processing equipment, date of roasting, brew method, all the way down to our ceramic mug; we approach each step of our supply chain from a thorough education and understanding of coffee's science, history, cultural context and its environmental impact.
Our vision is a greener, more just world with better-tasting coffee! Our flagship coffee, Cafe Solar®, is a working model for coffee production that is the first to combine coffee growing, forest restoration, and 100% off-grid solar-powered processing.
A Triple Bottom Line Cafe
Triple Bottom Line is what we like to call "new school" economics. It takes into account—not just the profits and returns to shareholders— but also the business's impact on the people in its supply chain and the environment affected (its "stakeholders"). A Triple Bottom Line approach leads to better business and a better world by measuring and properly accounting for the true (or "hidden") costs of its operations.
We share the same three bottom lines as our parent company and source of quality, sustainable green beans; Merchants of Green Coffee. They are:
— Fresh Coffee (Economic; ensuring profits)

— Fair Trade (Social; empowering people)

— Green Business (Environmental; restoring the planet)
The 3 Keys to the Best Tasting Coffee
Restoration Cafe is about responsible sourcing and serving the best cups of coffee possible, so we adhere to the following 3 (indisputable) keys to making the best tasting coffee. These 3 keys can be applied in any cafe, restaurant, home or office …