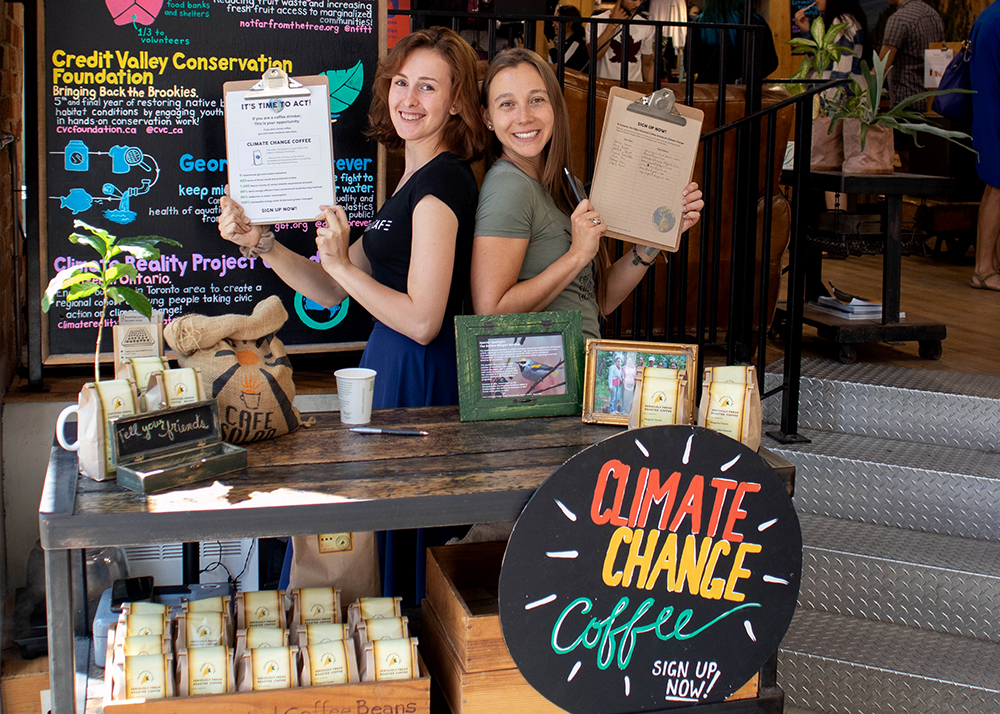 Climate Change Coffee Campaign Announcement
In true spirit of environmental campaigning we spent Saturday August 24th, with our friends at the Patagonia store in Toronto collecting names and support for our upcoming Climate Change Coffee program!
We are so grateful to have been welcomed on as regular participants in Patagonia's pop-up food festivals over the years, and we're thrilled that the Toronto team is committed to supporting a greener, fresher coffee supply.
Local Consumers Can Cause Global Change
If you are a coffee drinker within our local (Toronto) market, your opportunity is now! And even if you don't drink coffee, you still know someone who does …
By signing up to Climate Change Coffee, all consumers can now take the first step in voting "Yes" to a coffee supply chain that does not destroy forests; and instead, actually grows forests and sequesters carbon.
By signing up to Climate Change Coffee all consumers can now vote "Yes" to replacing wood-burning coffee dryers to solar-powered dryers.
By signing up to Climate Change Coffee all consumers can now vote "Yes" to a coffee supply line that is very carefully managed by women at all levels of production.
Act Immediately and Sign Up Now!
Why Climate Change Coffee?
Because our future is at stake, and our forests (and coffee) can't wait! In the region of Honduras where we are working on Climate Change Coffee, coffee production has tripled over the past 7 years and is the leading threat to forest habitat.
According to Conservation International, meeting future demand for coffee could require tripling coffee production by 2050. At current productivity levels, this would require an area 4 times the size of Costa Rica.
"Four times the size of Costa Rica! – That's more than the entire area of Honduras! says Richard Trubey, Program Developer and Co-founder of Mesoamerican Development Institute (MDI). "Which is just crazy because at current rates, losing all remaining forests in Honduras is probably just 30 years out".
No Greenwashing, Climate Change Coffee is Founded on Science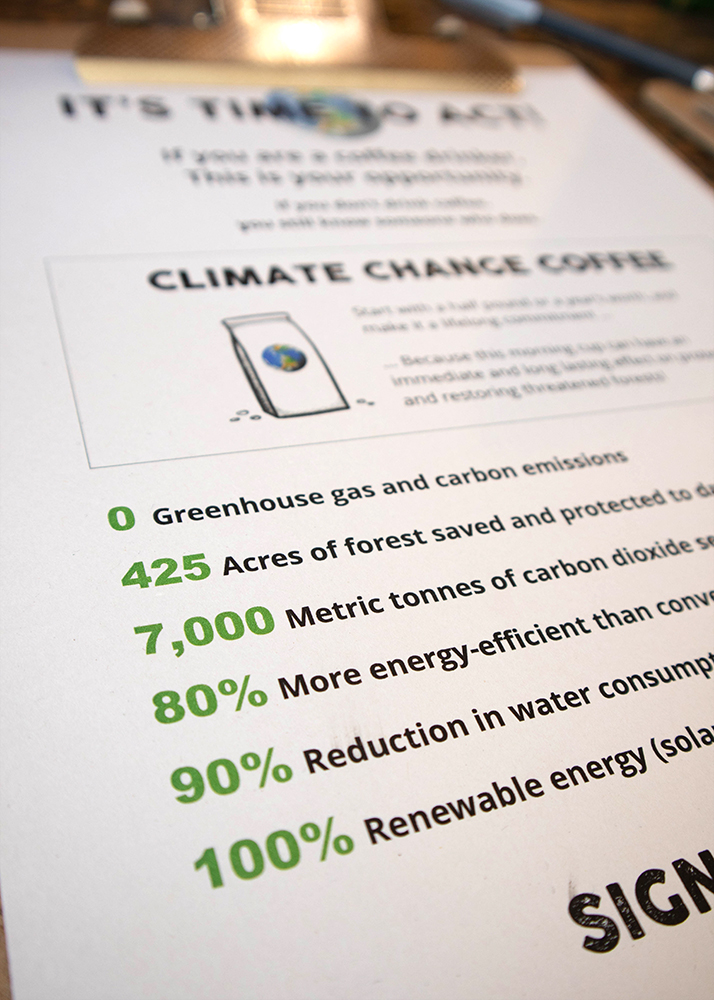 Richard Trubey has been a director of Climate Change Coffee program since its inception 25 years ago. He works alongside engineers, scientists, agronomists and other professionals in the field, and in partnership with UMASS's Sustainability Department, to implement the Climate Change Coffee program's Solar-powered Coffee Drying Technology and Integrated Open Canopy (IOC) restorative agricultural approach.
Spanning 25 years of development, Richard and partners have amassed a comprehensive, body of research and knowledge centred on coffee and forest destruction, migratory bird species habitats and population, energy efficiencies in coffee production, carbon sequestration and forest mapping, and the connections between coffee and climate change in general.