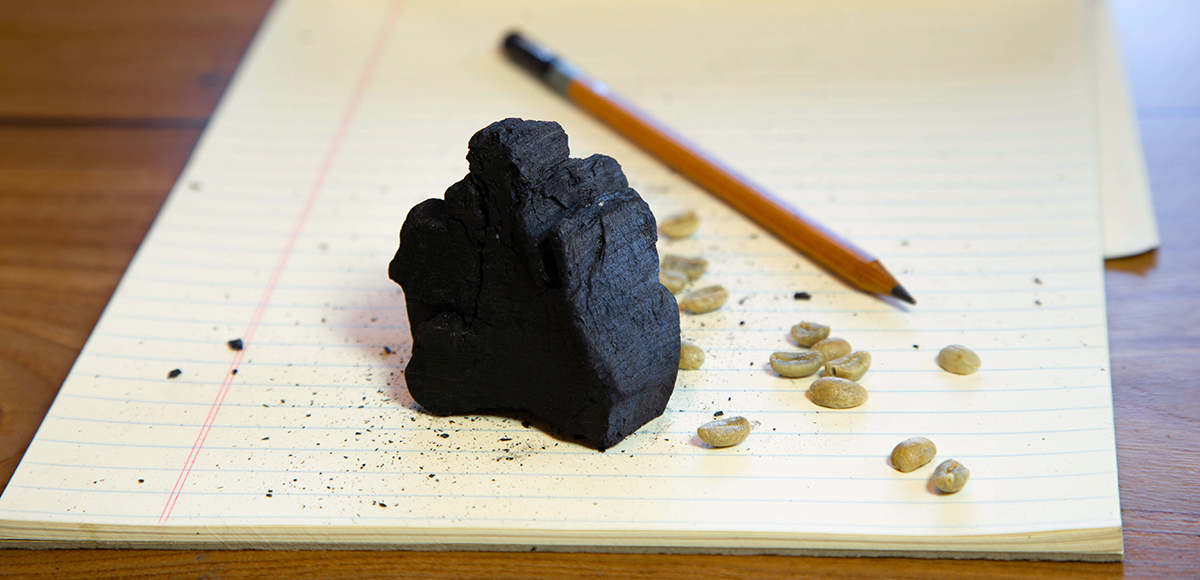 The carbon calculations to produce coffee are done, and consumers can afford to offset the production of coffee's carbon footprint!
It equals … less than $0.02 per cup.
April 22, 2020 — Merchants of Green Coffee and the Mesoamerican Development Institute are announcing a first-of-it's-kind agreement (years in the making) to allow coffee consumers to purchase carbon offsets created through coffee farmers adopting Integrated Open Canopy™ (a land-sparing coffee cultivation system that conserves and restores forest habitat on coffee farms).
The Climate Change Coffee® program provides additional revenue directly to the growers adopting Integrated Open Canopy™ (IOC) production.
The Carbon Offset program is a key feature of the Yoro Biological Corridor initiative (another name for Cafe Solar®'s restorative production model), which combines forest-friendly coffee cultivation with clean processing using renewable energy technology. This program will unlock the power of the consumer and lead to a rapid scaling up of the program's restorative impact throughout coffee growing regions.
The Carbon Offset program is fully transparent and will be proudly sold as "unverified" and will thus be offered by the program at the low rate of $8.00 per metric tonne of CO2. Once the program has transitioned to "Verified Carbon" offsets, the rate will increase from USD$8.00 to USD$20.00 per metric ton of CO2.
The coffee carbon calculations are done and consumers can afford it. It equals … less than $0.02 per cup.
This is a formal agreement with our partners; the participating coffee growers and Green Merchants Technologies, that all coffee sold as Climate Change Coffee® will involve direct payments to producers to purchase their annual carbon offsets. MDI's portion of the carbon sales (50%) will be used to map and document additional IOC™ farms and to finalize the IOC™ protocols and requirements to transition to fully verified carbon. This is our co-opportunity.
New! US Forestry Services Report on Cafe Solar's IOC® Agroforestry System
On this Earth Day 2020, we also published US Forest Services Scientist Dr. David I. King's most recent environmental report from the Cafe Solar® coffee farms in Yoro, Honduras.
–> Download a copy of Dr. David King's March 2020 Field Report from Our Corporate Documents page
Background: After a week of fact-finding in Honduras, Dr. King's flight was cancelled due to the COVID-19 outbreak so he spent another week in the forest conducting extra bird research. Eventually the US embassy arranged a chartered flight, and so David wrote this report during his 14 days of quarantine from a cabin in Maine. The report does not spell out good news for the future of Honduras, but it does identify our market-based land-sparing coffee growing approach as one of, if not the most promising solution.
Climate Change Coffees®
The only coffees addressing climate change and other global issues …