Yoro Biological Corridor – Report #2
Meeting of Advisory Committee to Complete Legal Request to Establish the Corridor
This Yoro Biological Corridor Meeting Report marks a historical point in the Corridor's development, as it finalized the legal framework to implement the progressive model of regional and interconnected sustainable development. Main objective(s) of the meeting included:
The legal submission of the YBC was completed on December 22, 2021 (a.k.a. the legal documentation under the forestry law for creating biological corridors). This was the final requirement in a 4-year process for Mesoamerican Development Institute (MDI) to submit to the Honduran government for the legal establishment of the Yoro Corridor. The advisory board is made up of experts in their fields and submitted to ACTA.
Meeting Details
Who: Coffee producers, members of the Honduran Network of Private Natural Reserves (REHNAP), members of the College of Forestry Engineers, Merchants of Green Coffee, and MDI field researchers and international students.
What: Meeting to complete the final legal documentation to request the legal establishment of the Corridor.
Where: Online on Zoom meeting platform.
When: Wednesday, December 22, 2021 @ 2:00pm EST
Why: To legally request the establishment of the Corridor in order to promote investments in biodiversity, sustainable development and forest restoration. (MDI is currently co-managing two national parks within the Corridor).
Conclusion & Next Steps
The legal documentation for the YBC was filed with El Instituto de Conservación Forestal (ICF) on the final week of 2021 by the Mesoamerican Development Institute, Honduras.
As Co-Managers of two national parks—Pico Pijol and Montaña de Yoro National Parks, MDI was invited (at a follow-up meeting on Friday, January 7, 2022) to meet with the incoming administration to discuss Co-Management, and also introduce the Yoro Biological Corridors Initiative to the new representatives of the Xiomara Castro Administration. We've been instructed on how to send our Yoro Biological Corridor proposal directly to the incoming president. We will be following up, asking them to move quickly on establishing the Corridor and to provide any No-Object Letter that may be required for the international development banks and Green Climate Fund with which we are currently engaged. MDI will be submitting the "YBC package" to the new president by Friday, January 14, 2022.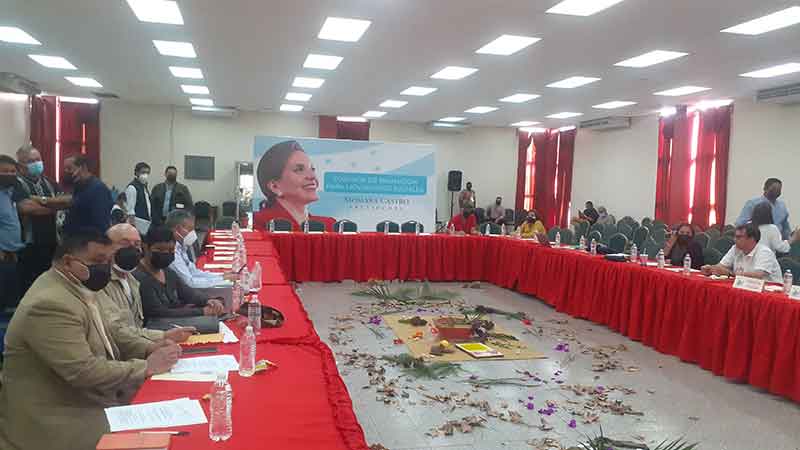 Interesting Facts …
Honduras is the only Central American country with a law to establish legally protected Corridors. This is a progressive development in dealing with biodiversity and climate change!
Honduras is the second Central American country to elect a female President.
The Corridor process is expensive and complicated and Yoro Biological Corridor™ is the most advanced Corridor program in Honduras.
MDI is currently co-managing two national parks bordering the Corridor.
The process of legally establishing the Corridor and co-managing the parks is providing the opportunity for Honduran students to study and obtain advanced degrees in the US.