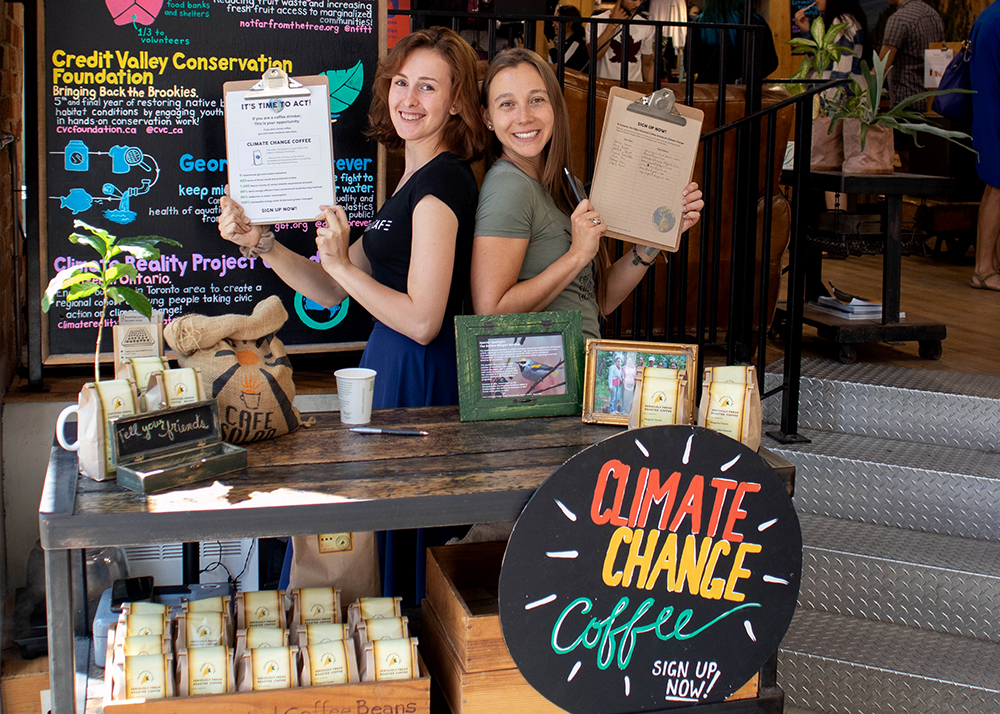 Climate Change Coffee Announcement @ Patagonia Toronto
In true spirit of environmental campaigning, we spent Saturday, August 24th, with our friends at Patagonia Toronto collecting names and support for our new Climate Change Coffee blend.
We Merchants feel lucky to be regular participants now in our local Patagonia store's pop-up festivals alongside other great grassroots organizations, and we're proud to know that our coffee and our cause is always appreciated by the community of like-minds.
Local Consumers Can Power Global Change
If you are a coffee drinker, this is your opportunity. And even if you don't drink coffee, you still know someone who does …
Continue reading

Climate Change Coffee is Here … Sign Up Now!